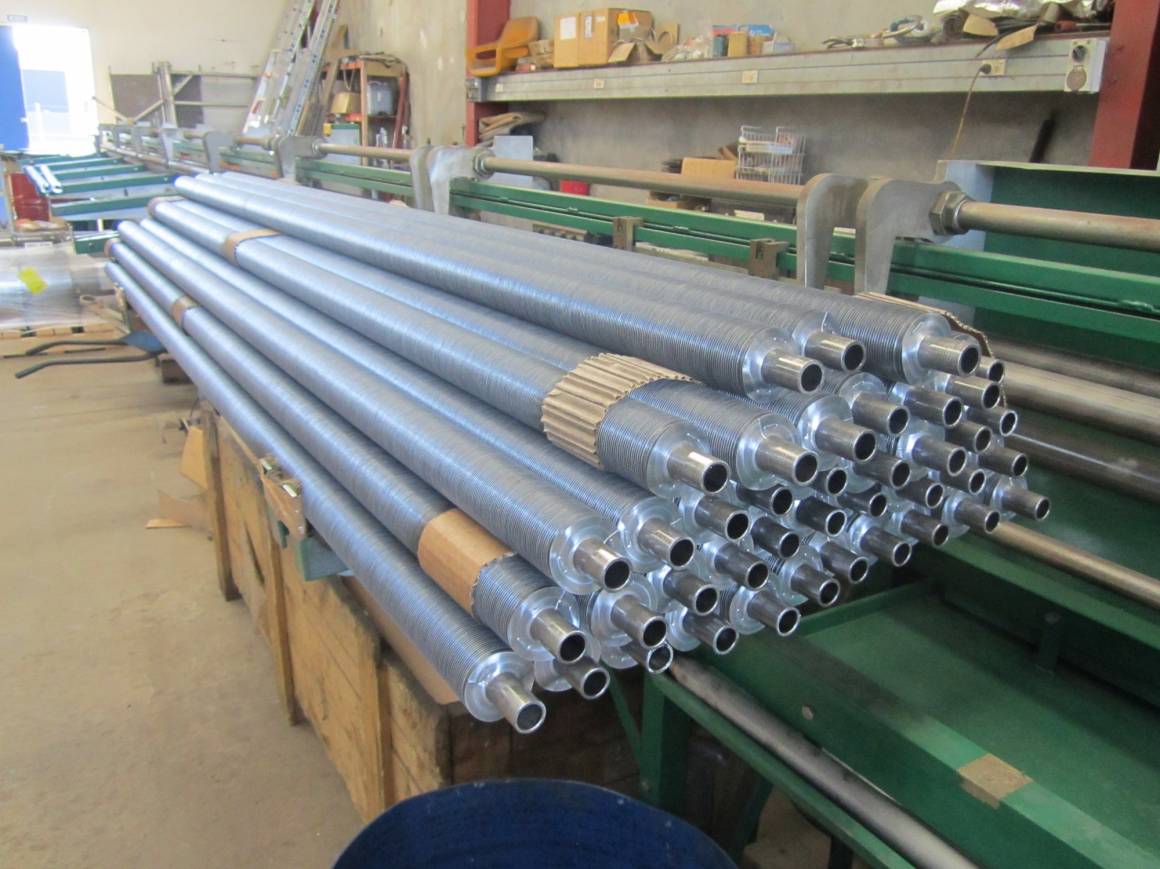 Our services and products range from supply of finned tube to the design, manufacture and installation of complete heat exchangers.
We manufacture fin tube from a range of tube sizes and material available, capable of producing gaps without grooves anywhere along the length of the tube.


Tube Material
Carbon Steel,Stainless Steel, Copper/Brass, etc.
Fins Material
Aluminium, Copper, Carbon Steel, Stainless .
At our factory we can manufacture fin tube to two distinct styles. Each style is used for different applications.

Application
"G" Fin
Mainly for high temperature and other more demanding applications
Performance
The fins are embedded into the surface of the tube giving a lower fin/tube bond resistance. The base of the fin is not deformed resulting in a minimum pressure drop across the fin tube. The fin is firmly fixed to the tube and is unable to expand away from tube under high temperatures.

Application
"L" Fin (Wrap-On)
Extensively used for fin fan air coolers and other general applications
Performance
The smooth flat fins perpendicular to the tube surface give rise to very low resistance to air /gas flow and ensures that fouling is kept to a minimum. The foot of the fin is in contact with base tube and provides a complete tube coverage over the finned length.
Back